CAPSTONE GREEN ENERGY C65 MICROTURBINE SUCCESSFULLY RECERTIFIED BY THE STRINGENT CALIFORNIA AIR RESOURCES BOARD (CARB)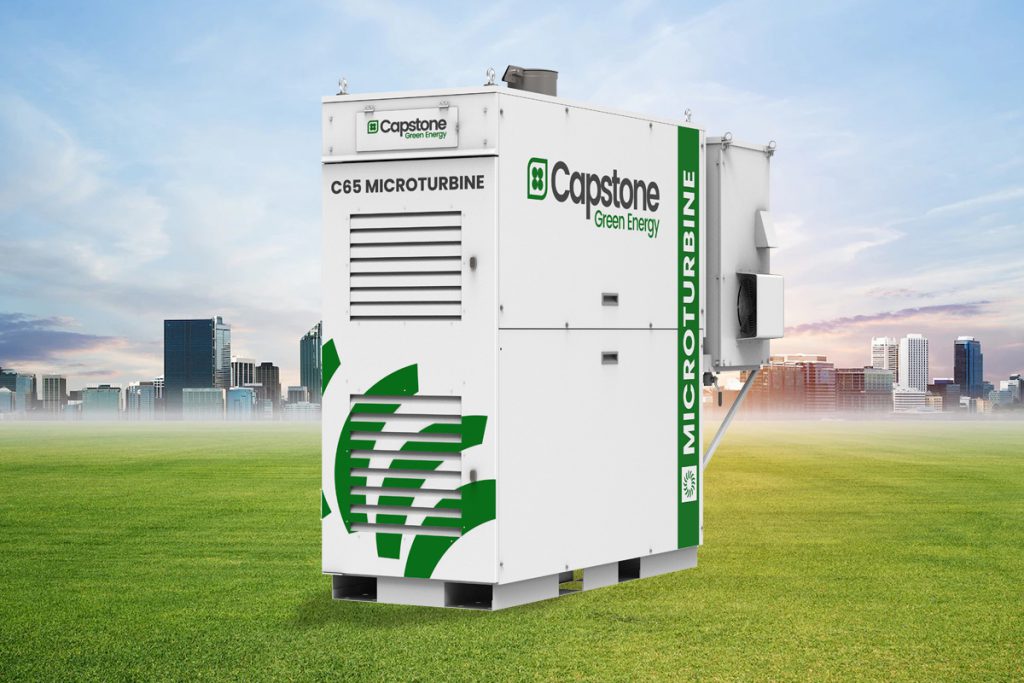 Recertification Marks 15-Years of Compliance with California's Rigorous Air Quality Standards for On-site Distributed Generation
LOS ANGELES–(BUSINESS WIRE) — Capstone Green Energy Corporation (NASDAQ: CGRN), a global leader in carbon reduction and on-site resilient green energy solutions, announced that the California Air Resources Board (CARB) has recertified the Capstone C65 microturbine as a distributed generation resource exempt from CARB's emission standards (Executive Order DG-018). The C65 was first certified in 2007 and has maintained its CARB certification and compliance with the Board's testing standards for the last 15 years.
"As a California-based company serving a worldwide market, the CARB certification remains a meaningful achievement for Capstone Green Energy. California is known throughout the United States for setting the standard when it comes to air quality and emissions regulations. This certification, even now that we have held it for 15 years, gives Capstone credibility when we talk about our green energy commitment," said Darren Jamison, President and Chief Executive Officer of Capstone Green Energy.
The CARB recertification represents Capstone's long-term commitment to developing microturbines with exceptional reliability, low maintenance requirements, and adherence to stringent emissions guidelines. Together, these attributes help Capstone customers achieve their energy efficiency and carbon reduction goals. Maintaining certification to these strict emissions standards has made the Energy-as-a-Service (EAAS) business more streamlined in assuring expedited air permitting for rental customers.
"The CARB certification is important because it certifies that vehicles and equipment meet certain emissions standards set by the state of California. This is significant because California has some of the strictest air quality regulations in the United States and the CARB certification serves as a benchmark for other states and countries to follow," stated Don Ayers, Vice President of Technology at Capstone Green Energy.