SMARTER ENERGY FOR A CLEANER FUTURE
Capstone Thailand is the subsidiary of Multiphase Oil & Gas Co., Ltd which was established in 2000; starting business from represent mechanical, instrument for Oil & Gas, Refinery, Petrochemical and Power Plant application. We can provide packages that adhere to requirements of industry standards and customer specifications by combining engineering, design, management, production and services for the completed product range, from small packages to complete product solutions. Capstone Green Energy are the ideal solution for onsite power generation in oil and gas industry – providing low operating costs, high availability and minimal maintenance requirements.
SMART FOR THE PLANET; SMART FOR YOUR BUSINESS.
Switching to sustainable energy can not only mitigate unforeseen problems, it can also be an area of opportunity for you business. Sustainability is becoming a foundational part of the buyer decision-making process, meaning it has a direct impact on your bottom line and future growth as a company.
Capstone offers a comprehensive lineup of clean-and-green microturbines that are scalable from 10kW to 30MW and can operate on a variety of gaseous or liquid fuels including: Natural Gas, Associated Gas, LPG/Propane, Flare Gas, Landfill Gas, Digester Gas, Diesel, Aviation Fuel and Kerosene. Capstone microturbines are the ideal solution for today's distributed generation needs.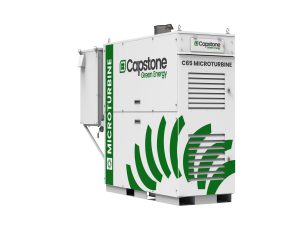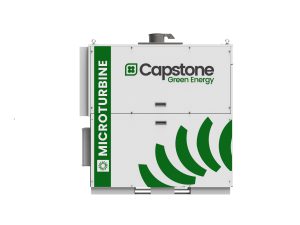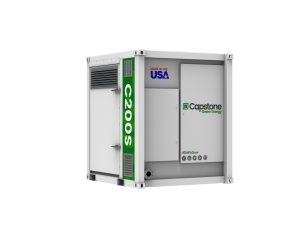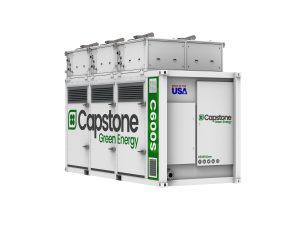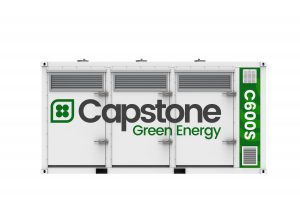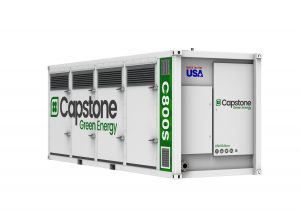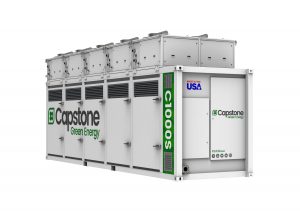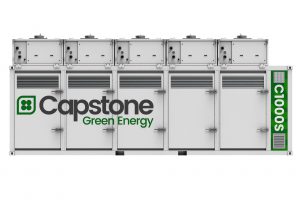 As a trusted partner in smart energy solutions, Capstone Green Energy is here to help you embrace change now so you can be ahead of the curve.
Now is the time to take swift and meaningful action for the future of your business.
Longer service intervals & low operating costs
Multiple applications and industries
Thermal energy for cogeneration/trigeneration
No exhaust after-treatment
Low noise (65 dba @ 10 meters)
Compact footprint, small modular design & easy to install
Operates on gaseous, renewable and liquid fuels
Stand Alone or Grid Connect
Supports aging utility infrastructures
View performance and diagnostics 24/7