CAPSTONE GREEN ENERGY SECURES 1.6 MW FOLLOW-ON ORDER FROM A LEADING BOTTLING AND PACKAGING SOLUTIONS PROVIDER IN MEXICO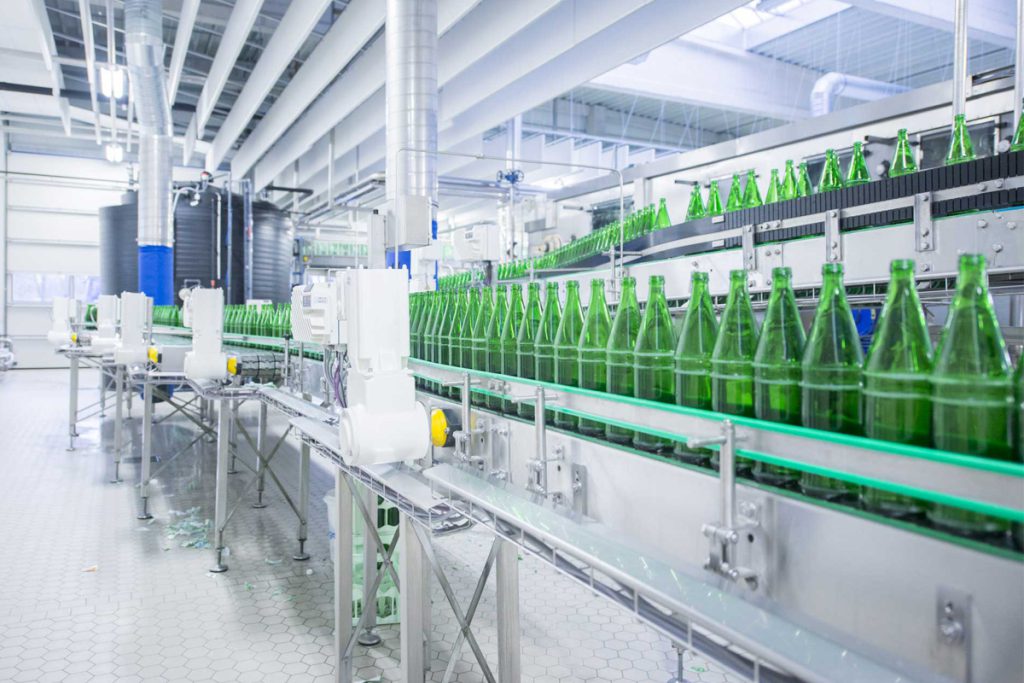 The Sale Includes a 10-Year Factory Protection Plan (FPP), a Long-term Service Contract, Which Is Part of Capstone's Focus On Growing Its EaaS Business
VAN NUYS, Calif.–(BUSINESS WIRE)– Capstone Green Energy Corporation (NASDAQ: CGRN), a global leader in carbon reduction and on-site resilient green Energy as a Service (EaaS) solutions, announced today that it received a follow-on order for two signature series microturbines totaling 1.6 megawatts (MWs) for a leading bottling and packaging solutions provider in Mexico. The C1000S and C600S microturbines will be installed in a combined heat and power (CHP) application. DTC Solutions, Capstone's exclusive distributor for Mexico and Central America, secured the order, which is expected to be commissioned before the end of the year.
"It's always an honor to me when our customers place follow-on orders with us as it's the truest testament to our value proposition and the performance of our valued distributors like DTC Solutions," said Darren Jamison, President and Chief Operating Officer of Capstone Green Energy. "Working with our distributors to help customers meet the evolving clean energy market demands and the shifting energy landscape, is our fundamental strength and what we strive to do day-in and day-out," concluded Mr. Jamison.
The natural gas-fueled microturbines will be installed at the industrial manufacturer's Guadalajara facility and are intended to provide 24/7 reliable and continuous electrical power and thermal energy for the plant. The clean exhaust will be used to feed a hot water exchanger with preheated boilers. The innovative heating process has helped the plant reduce energy costs, improve efficiency, and reduce on-site emissions.
The order will lead to energy consumption savings of approximately 62% and is estimated to have an impressive return on investment (ROI) of approximately three years, according to DTC Solutions internal calculations.
"These efficiency improvements directly translate to significantly lower energy costs and higher profit margins for our customers in Mexico," said Alejandro Muñoz, President of DTC Solutions. "As utility rates continue to rise, manufacturers are opting to take matters into their own hands by adopting energy-efficient solutions like Capstone microturbine systems to increase resiliency and lower their carbon footprint," concluded Mr. Muñoz.
Utilizing the heat by-product from a microturbine allows operators to reduce emissions and save added costs that would otherwise be required to produce heat or steam in a separate unit. While traditional electricity from the grid with coal and gas-fired plants produces power at 33% efficiency, Capstone CHP systems can reach efficiencies of more than 80%.
The order includes a 10-year Factory Protection Plan (FPP), a long-term service contract. Capstone's innovative FPP is a comprehensive maintenance program designed to give financial peace of mind to microturbine customers by providing product life cycle costs at a fixed rate for both scheduled and unscheduled maintenance for the life of the microturbine system.