CAPSTONE GREEN ENERGY (NASDAQ:CGRN) SIGNS WITH GLOBAL RAIS(R) AS ITS SOLAR PV PARTNER FOR THE GROWING COMMERCIAL & INDUSTRIAL MICROGRID MARKET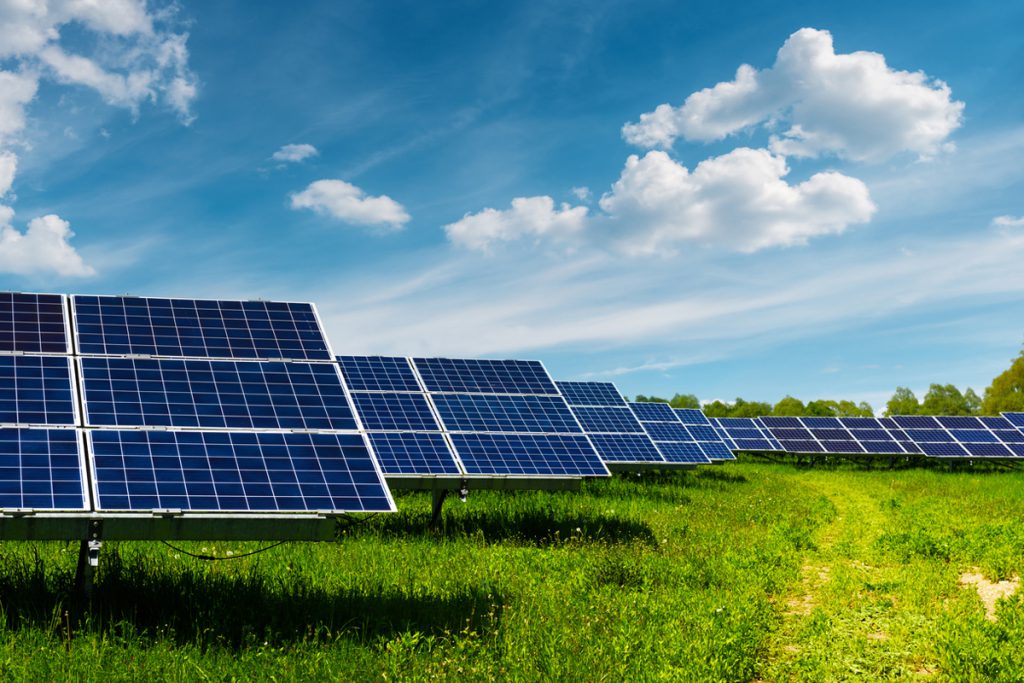 Global RAIS® Is a Provider of Modular, Low Voltage, Kit-Based Solar PV Solutions That Are Efficient, Reliable, Ultra-Safe, Resilient & Cost-Effective
VAN NUYS, CA / ACCESSWIRE / January 6, 2022 / Capstone Green Energy Corporation (www.CapstoneGreenEnergy.com) (NASDAQ:CGRN) ("Capstone" or the "Company"), a global leader in carbon reduction and on-site resilient green energy solutions, announced today that it has entered into a supply agreement with Global RAIS® Energy & Storage Solutions (www.globalrais.com) ("Global RAIS") for the supply of modular, low voltage, DC to DC solar photovoltaic (PV) kits for use in Capstone's Commercial and Industrial-focused microgrid solutions.
Capstone Green Energy is partnering with Global RAIS® because their solar energy systems offer a robust suite of advantages over conventional solar at a competitive price. The key advantages leading to Capstone's selection are as follows:
Energy Density: The Global RAIS® APEX II DUO 450W and 515W modules offer very high power density per square foot of rooftop, which is critical for Capstone Green Energy's commercial and industrial microgrid customers.
Grid Independence: The Global RAIS® systems are compatible with point-of-use system without a grid connection and offer the command and control of array and inverters for microgrid and grid-connected systems, which are key for Capstone's remote hospitality, telecom, and oil and gas customers.
Redundant Solar Solution: Unlike conventional solar PV, every element of the Global RAIS® system has multiple connections so there are no single point failures; this makes the entire system highly robust and resilient. System reliability and resiliency are a cornerstone of Capstone's value proposition with its commercial and industrial microgrid solutions.
Battery Storage-Ready Solution: Global RAIS® intelligent modules can charge batteries directly from the modules for true DC to DC storage, which is beneficial to Capstone's microgrid solutions. Additionally, the systems naturally fit with Capstone's 48V battery storage solutions.
Reliable and Robust Product: The Global RAIS® modules utilize a matrix topology and proprietary aluminum back sheet with integrated module-level controllers, offering a more robust real-world resiliency which is critical for some of Capstone's end-use customers in remote and harsh environments.
Ease of Maintenance: Global RAIS® has a smart low voltage design (< 60V DC) which makes maintaining a device safe and easy, eliminating the need for costly installation specialists. The systems are low weight and require no roof penetrations.
"We did a significant amount of research to find the right private label solar PV partner with the right technology to help Capstone Green Energy's customers meet their carbon reduction goals at a realistic cost," said Capstone Green Energy Chief Executive Officer, Darren Jamison. "After considering several photovoltaic products on the market, Capstone selected Global RAIS® because their product best meets the requirements of most of our commercial and industrial microgrid customers, at a competitive cost."
"Global RAIS® is proud to partner with Capstone Green Energy as a leading provider of customized microgrid solutions and on-site energy technology systems focused on helping customers around the globe meet their carbon reduction, energy savings and resiliency goals," stated Bob Vanderhoff, Chief Executive Officer of Global RAIS® Energy & Storage Solutions.
Global RAIS® Energy and Storage Solutions purchased the intellectual property (IP) and related assets of tenKsolar® in 2019. The Global RAIS® solar technology has been deployed at almost 3,000 installations worldwide since 2008.