CAPSTONE GREEN ENERGY (NASDAQ:CGRN) RECEIVES ORDER FOR A MICROTURBINE INTENDED TO RUN ON HYDROGEN FOR A REMOTE OFFSHORE DEMONSTRATION PROJECT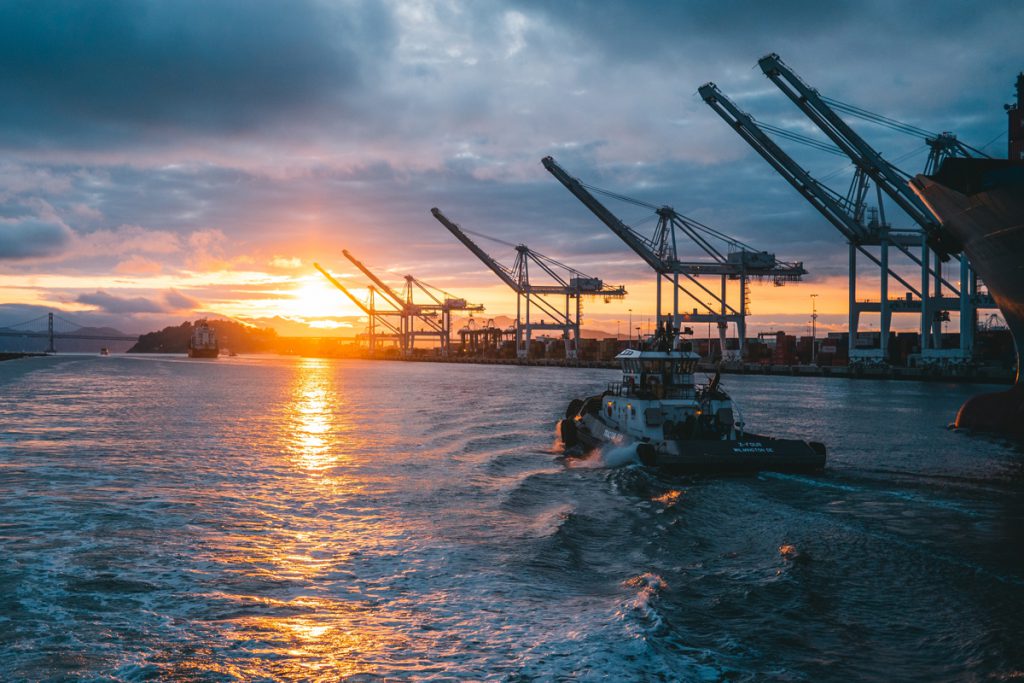 Renewable Energy System Will Support Sustainable Seafood Production in Tasmania, Australia
VAN NUYS, CA / ACCESSWIRE / May 12, 2021 / Capstone Green Energy Corporation (www.CapstoneGreenEnergy.com) (NASDAQ:CGRN) formerly Capstone Turbine Corporation (www.capstoneturbine.com) (NASDAQ:CPST) ("Capstone" or the "Company"), a global leader in carbon reduction and on-site resilient green energy solutions, announced today that it has received an order for a microturbine intended to run on hydrogen. Secured by Capstone partner Optimal Group, the order for Blue Economy CRC is an integral part of an offshore DC-power based microgrid that will support offshore research and aquaculture for food production.
Blue Economy CRC is a cooperative research center in partnership with national and international universities and industry that was established to bring together sustainable seafood production and renewable energy in order to further develop Australia's aquaculture industry. Supporting the organization's mission by providing emissions-free electricity, the microgrid will manage the energy generated from readily available offshore, renewable resources, including solar, wind, and waves, and use it to produce hydrogen via a 700 kW electrolyzer. The hydrogen produced by the ITM Power electrolyzer will be connected to the microturbine, which will provide power on demand. The result is expected to be a safe and clean microgrid that serves as an opportunity to showcase the environmental benefits and flexibility of green hydrogen as an energy storage medium and fuel source for resilient power generation. Beyond offering the potential for 100% hydrogen-fuel-based power generation, the microturbine was an ideal fit due to its ability to operate at partial loads while matching its output to the demands of the rest of the microgrid system.
The initial stage of the project aims to provide proof of concept for a DC microgrid combined with multiple renewable sources. Subsequently, a full marinization and commercialization of the system will be completed to support remote, offshore operation.
Capstone Green Energy continues to expand and develop its new Hydrogen Solutions business line. The Company recently released its first commercially available hydrogen-based Combined Heat and Power (CHP) product, which can safely run on a 10% hydrogen – 90% natural gas mix, and the Company is targeting a commercial release of 30% hydrogen – 70% natural gas mix product by March 31, 2022. In addition, through its Research and Development partnership with Argonne National Laboratory, the Company is currently testing a 70% hydrogen – 30% natural gas configuration. Argonne National Laboratory is a national science and technology research laboratory operated by the University of Chicago Argonne LLC for the United States Department of Energy. The nation's first national laboratory, Argonne conducts leading-edge basic and applied scientific research in virtually every scientific discipline. This particular demonstration project is intended to run on 100% hydrogen.
"This is truly an exciting demonstration project to be part of and an important technical building block as we continue to move towards a commercial 100% hydrogen CHP and microgrid product," said Darren Jamison, President and Chief Executive Officer of Capstone Green Energy. "Capstone's ability to provide a microturbine that is intended to be 100% hydrogen-fueled marks an important evolution in our solution offerings as we continue to offer ever-more sustainable configurations for our customers," added Mr. Jamison.

"This is a project of many firsts. It will be the largest hydrogen electrolyzer in Tasmania and amongst the largest in Australia," said Craig Dugan, Chief Executive Officer of Optimal Group. "The first hydrogen Capstone microturbine to be deployed in Tasmania and only the second in Australia, indeed worldwide. On the current research program schedule, it should be the first hydrogen microgrid to be installed offshore." Mr. Dugan added, "Optimal is delighted to be a part of the ground-breaking Blue Economy CRC research program and to be selected to provide the microturbine, electrolyzer, and DC microgrid."