CAPSTONE'S INTEGRATED APPROACH TO REMANUFACTURING: HOT THE UK HUB IS INCREASING AFTERMARKET SUPPORT IN THE EMEA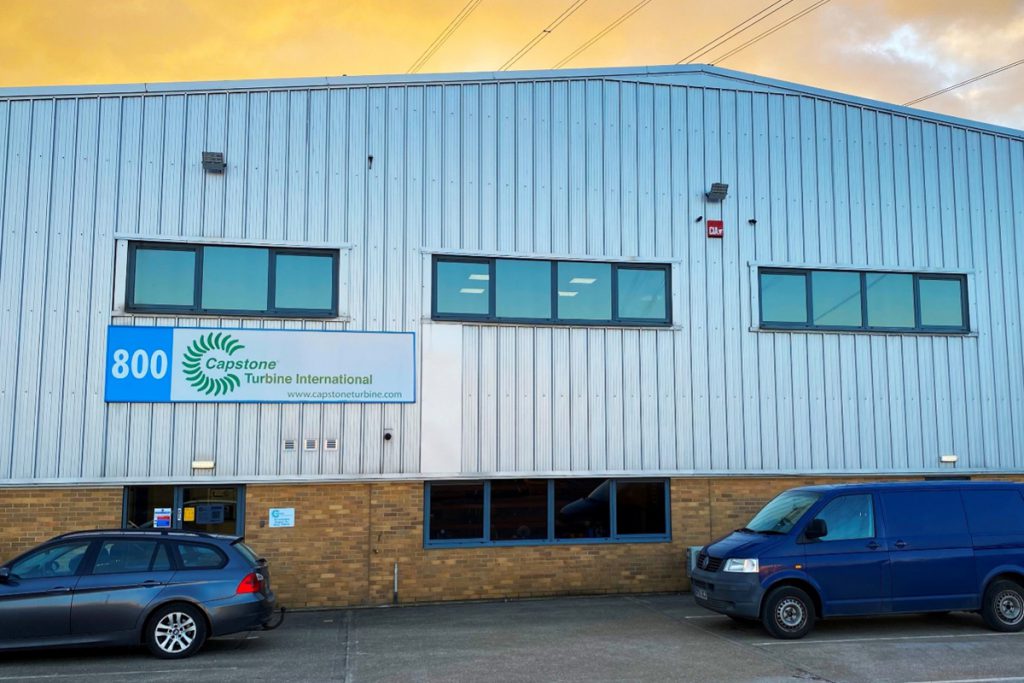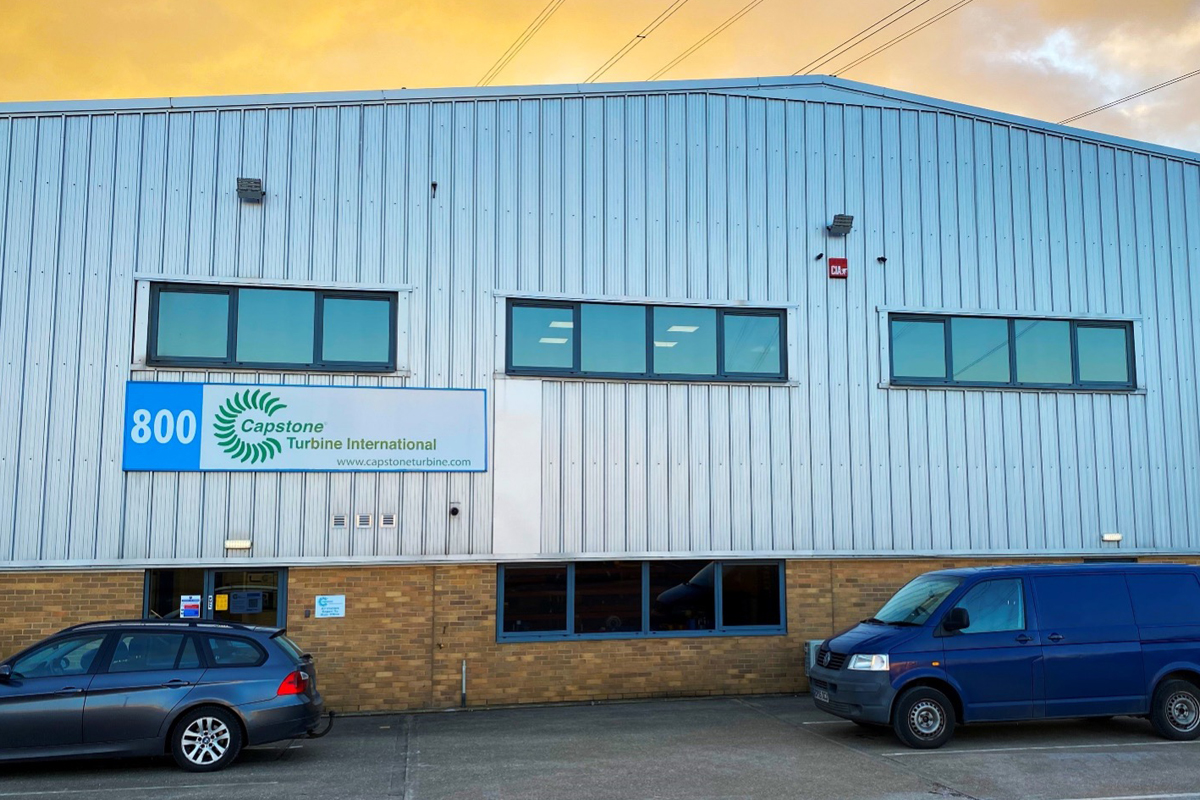 Since 2009, Capstone has continually increased our presence in the United Kingdom (UK) to support the Europe, Middle East and Africa (EMEA) region for aftermarket support. Since moving into our current facility in 2014, we have continuously increased the usable footprint, staff level, and remanufacturing and test capabilities. Our now 22,000-sq-ft Integrated Remanufacturing Facility (IRF) is a key strategic operation for the efficient long term support of a rapidly expanding installed base of diverse applications across the EMEA region. Located on the south coast of the UK in a town called Gosport, the facility is about a 1 1/2 hour drive south of London and within easy reach of essential freight facilities at Heathrow airport, the Southampton global container terminal and the channel tunnel into mainland Europe. 
In collaboration with territory partners, an extensive program to expand capabilities including significant footprint expansion and a substantial increase to utility infrastructure into the facility now enables dedicated testing capability up to 500kW supporting both engine rebuild and test in parallel with the primary Van Nuys manufacturing operation. These investments have increased capacity, reduced response times and significantly increased the aftermarket product support network.  From an early stage of the UK operations development, recuperator repair and recovery has been at the heart of the value add of the facility for the region and approximately 170 units have been successfully repaired and upgraded, dramatically reducing turnaround times for distributors. Additionally, it has saved Capstone significant repair and shipping costs, totaling $5.9M that we have been able to invest back into our aftermarket support business to continuously improve our global product availability.  This activity along with the evaluation and return to Van Nuys of Return Material Authorization (RMA) parts suitable for remanufacture has created a consistent useable parts flow for the aftermarket supplementing the supply chain whilst at the same time further reducing carbon emissions by reducing shipments.  
In addition, the UK houses a comprehensive training facility for the support of regular Authorized Service Provider (ASP) and Applications training classes that means, when not affected by a global pandemic, distributors benefit from reduced regional travel costs and multi-lingual training staff. Furthermore, with the expansion of the Technical Services team, there is direct access to their expertise and a full suite of hardware on which to carry out troubleshooting and fault rectification and to simulate real world scenarios.

The next milestone, with the uncertainty of BREXIT now largely behind us, is to continue the development program at the facility, including further footprint increases,  transition to both building and ATP testing C200 powerheads in parallel, and supplemental to, the Van Nuys manufacturing line.  This will be a force multiplier in response times and will have direct and positive impact on customer satisfaction across distribution globally. With EMEA partners having been early and eager adopters of Capstone's technology, there is a large fleet of legacy R series packages across the region that is at point where upgrading to the more efficient Signature Series configuration makes greater economic sense.  The UK facility is now in a position to support a trade-in program across the Capstone fleet. 
As Capstone leverages its green credentials and diversifies into newer more efficient and cleaner fuels, the UK Integrated Remanufacturing Facility will continue to underpin our aftermarket support infrastructure for Capstone's distributor partners and end users in the region and further afield.